"It is not the strongest of the species that survives, nor the most intelligent that survives.  It is the one that is most adaptable to change." – Charles Darwin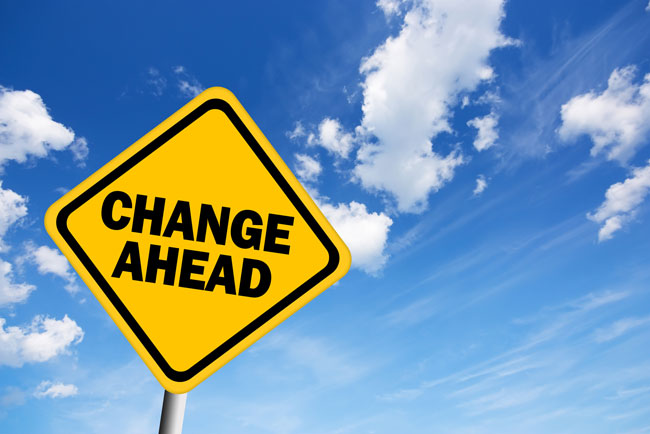 The Darwin quote should become a daily mantra for all title and mortgage industry participants.
In our humble opinion, we're in the middle of the most wrenching change in our industry that we're likely to see in our lifetimes.
Historically, the title and mortgage industries have been somewhat slow to change.
Going forward, we will have to change and adapt faster than we've ever done before.
Let's just look at some of the changes under way:
1) Volumes falling off a cliff
Mortgage origination volume in 2014 is likely to be the lowest in 14 years.
2) Source of business: purchase vs refinances
Refinance transactions will be a smaller percentage of total mortgage volume over the next three years than any consecutive three year period in the last 20 years.
3) Compliance/ compliance/ compliance
Given its impact on our industry, "Compliance" is the hands-down winner for "Word of the Year" in 2013.
And 2014.
4) Technology changes – platform & security
The move to mobile and cloud-based services is a platform change that's as radical as the move from the mainframe to client-server, and has huge implications for the mortgage and title industries, both good (opportunities for growth) and bad (increased risk of security loopholes and cyberattacks).
5) Customer acquisition methods – sales 1.0 vs sales 2.0
Traditionally, the title insurance and residential mortgage industries have mostly relied on traditional sales (sales1.0) for customer acquisition.  However, over the next decade, a new paradigm of customer acquisition (sales2.0) will take root.
6) Generational gap issues
Most of the first-time homebuyers over the next decade are going to be the Millennials – those born after the early 1980s – with buying habits and communication patterns radically different from the average title or mortgage industry participant, whose average age is likely in the mid-50s.
As one of the participants said: "If you want to send an email to a Millennial, please make sure you include everything you need to say in the subject line."
On that note, I think there were five attendees at the ALTA Business Strategies Conference below the age of 30.  And similar numbers held true of the MBA Tech Conference.
A question for readers: do you see college grads entering the title or mortgage industry today?
Categories
Archives
Related Links